If you are enquiring about a funeral for a family member, please be assured of our sympathies.
A funeral service can be held at All Saints Church, or at a crematorium chapel, or both.
The Christian funeral service is prayerful and uplifting and is designed to help people to come to terms with their loss in the context of faith in God and the hope which Jesus Christ brings.
A burial can be carried out in the churchyard either immediately following the service or, in the case of a cremation, at a later date.
Funerals and burials are offered to members of All Saints Church and residents in this parish. To see if someone is or was a resident of the parish please visit the official website and enter the address or postcode - click here.
It is possible for the vicar to allow other funerals and burials if there was a strong link or relationship with All Saints Church. Please contact the vicar to discuss this, as soon as possible.
The ceremonies are carried out by the vicar or by another suitable minister who is licensed to do this. Please note that the vicar is not always available to carry out every funeral.
If you wish to arrange a funeral or burial, please contact the vicar by email or on 0151 336 2677.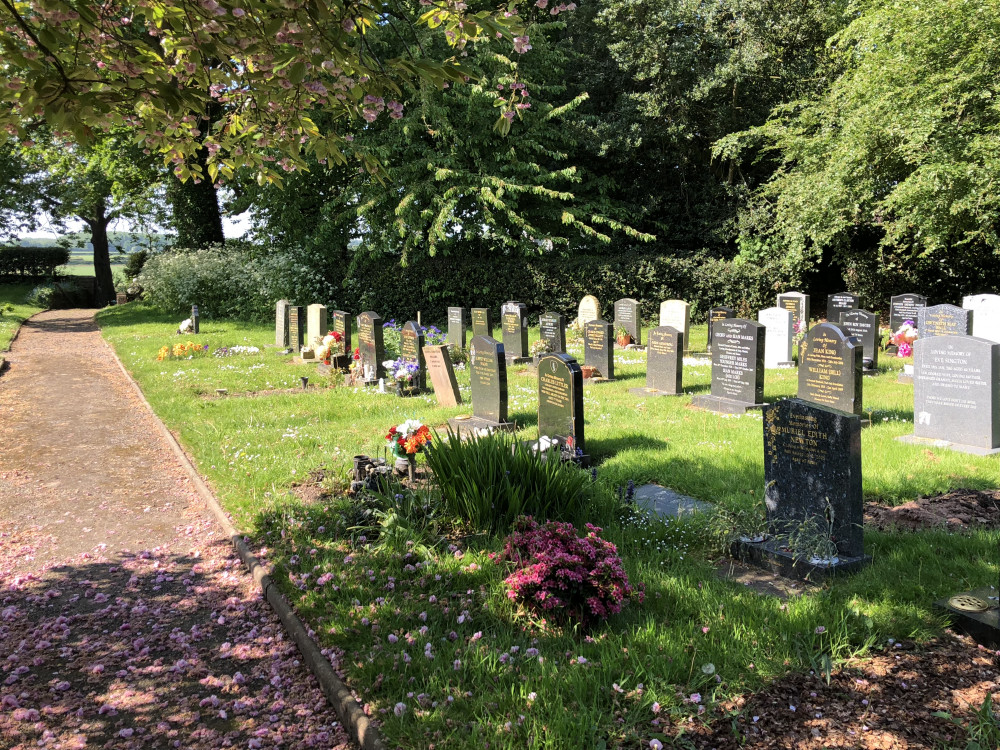 Frequently asked questions (churchyard)
| | |
| --- | --- |
| Q | Can anyone have a burial in All Saints churchyards? |
| A | No, there is no automatic right to be buried in any churchyard that you choose. People who lived in the parish do have a right to be buried in All Saints churchyard, as well as members of the electoral roll of the Church. Someone living elsewhere, who has died within the parish boundary (e.g. Clatterbridge Hospital), is also entitled to a burial. The vicar has discretion to allow other burials where there is a good reason for doing so. |
| Q | We have a family grave in the churchyard in Thornton Hough; could I be buried in it when the time comes? |
| A | Yes, if there is room in the existing family plot, and if the members of your family agree. Also, if you do not have an automatic right to the burial here, you need to discuss this with the vicar. |
| Q | Can my ashes be placed in my husband's or wife's grave? |
| A | Yes, in most cases this is possible. As indicated above, if you do not have an automatic right to a burial here you need to discuss this with the vicar. |
| Q | Can Roman Catholics, non-conformists or people of non-Christian faiths or no faith at all be buried at All Saints? |
| A | Yes, so long as it is appropriate to have a Christian ceremony. The family's wishes need to be considered. The vicar will decide what is appropriate in the circumstances. |
| Q | Can I purchase a grave for my family to use in the future? |
| A | No, it is not possible to buy a plot. However, if there is good reason for you to seek a future burial in our churchyard you should discuss this with the vicar who can advise you on the options. It may be possible to reach an informal understanding or in rare cases to seek a reservation with the Dicoese. In any case, the churchyard land is not able to be sold. |